Hugglets Teddies 2012 – Gallery
Here are the bears which were available at Hugglets Teddies 2012 event, held in Kensington, London in September 2012.
I enjoyed creating this collection with various wonderful new mohairs and alpacas some in glorious rich colours. I worked new elements into my patterns although subtle, these small changes make a huge difference to the finished bear. Therefore you may notice that a few bears have smaller paw/footpads, slightly different head proportions, and slightly longer muzzles. I also developed a new padded foot design which gives a real three dimensional look, as you can see on Mireille's footpad.
Each bear has its own character and personality, but all have the Bebbin Bears trademark features such as intricate hand embroidered paw and footpads, and of course my special embellished collars!!
I also discovered a new technique to use in the making of my collars, felting many different textured yarns, including silk, cashmere, and mohair, together to form the base and then embellishing the surface again to add interest and texture. Lots of fun!!!!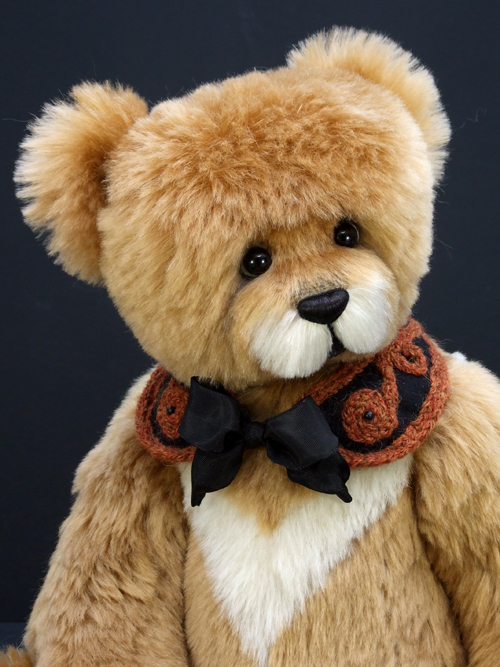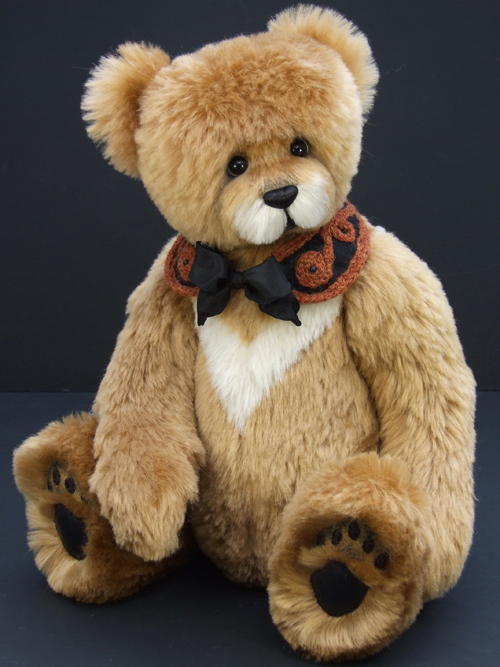 Dickens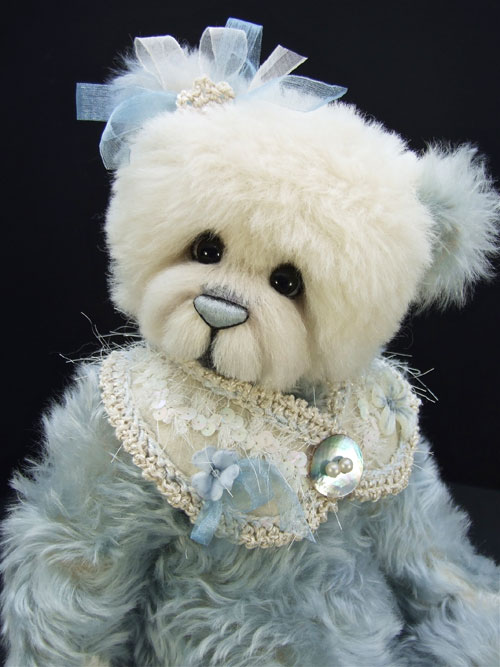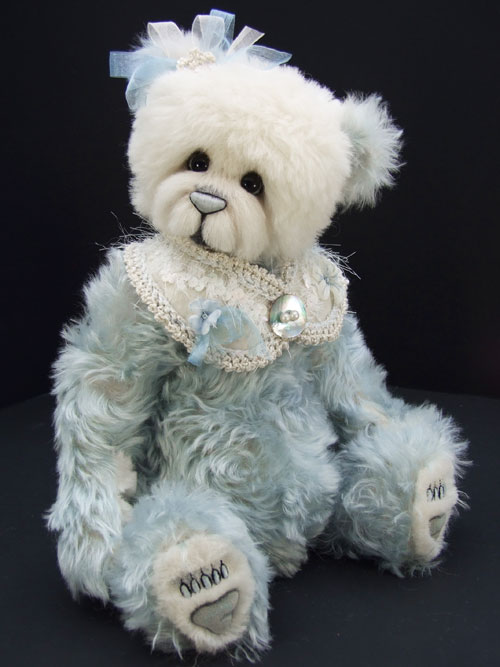 Talise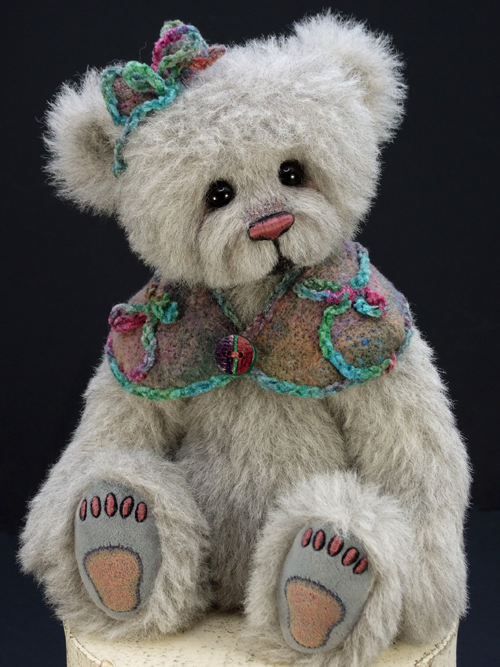 Little Esme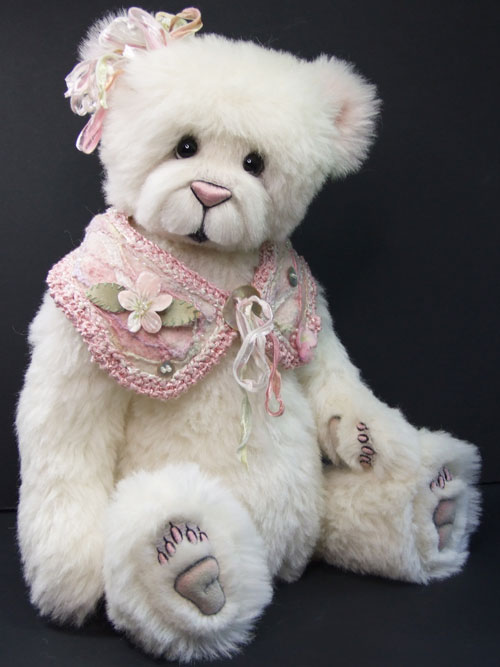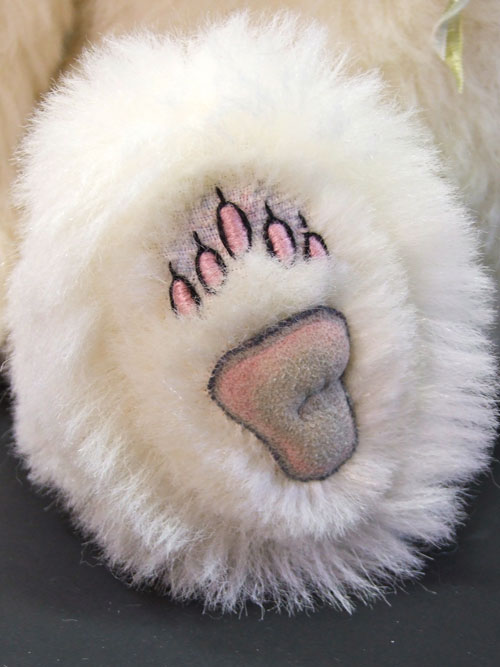 Mireille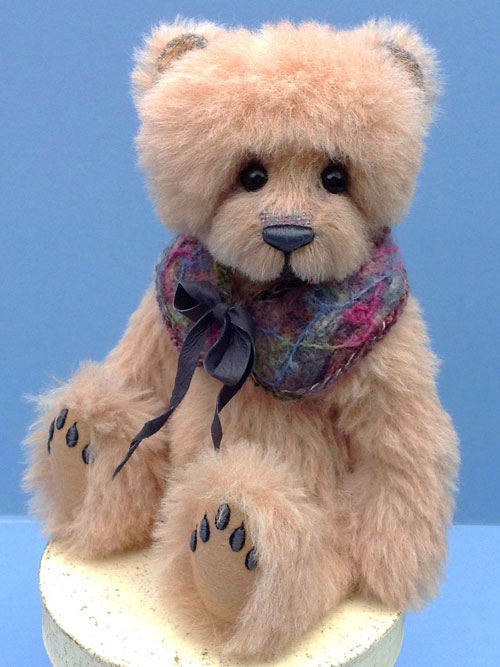 Little Tiffin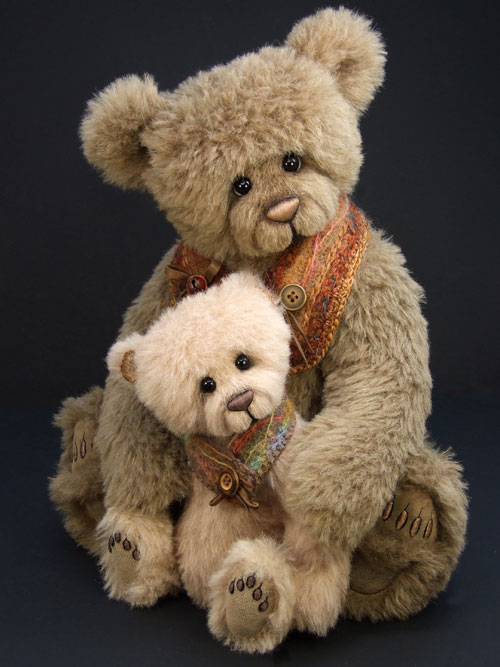 Magnus (Large Bear)