Here are a few of the bears that were available at Hugglets Teddies 2014 event on September 14th!
This time I've had fun working with a few beautiful curly and windswept mohairs, which have challenged my facial scissor shaping techniques, but I am thrilled with the end results. The bears are just a little bit different, and more traditional in style! Also…I've enjoyed using Alpaca, a real favourite of mine to work with, beautifully dense and luxurious, and very, very tactile!
Each bear has my signature hand embroidered paw/footpads, in a variety of shapes, some with padded heels, using pure wool felt, real leathers, ultra suede, and hand painted techniques.
As you can see… we also have colour!!! and another little bodice! Collars too…using many different threads, wools, silks, beads, and leathers, and buttons, all to compliment, and blend with each bear making each and everyone unique. I absolutely loved making them all!!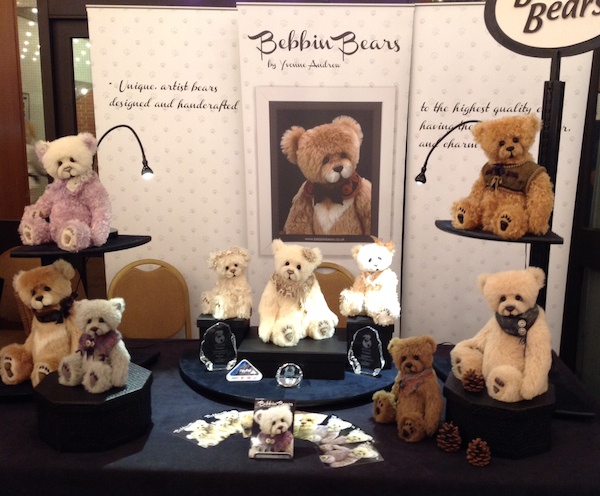 Dante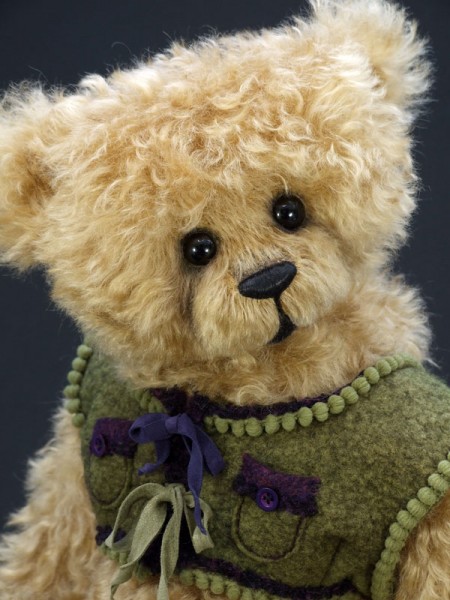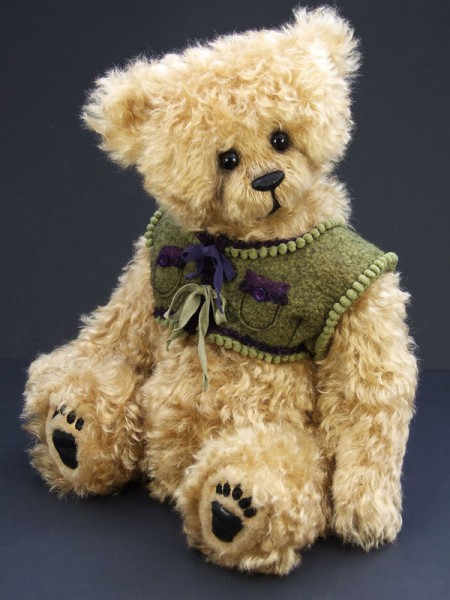 Delphine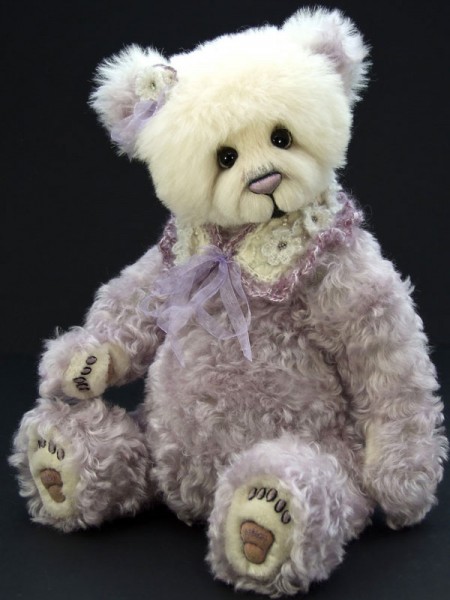 Gabrielle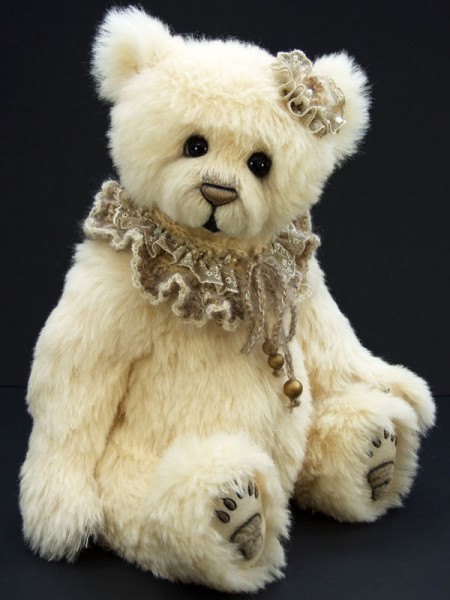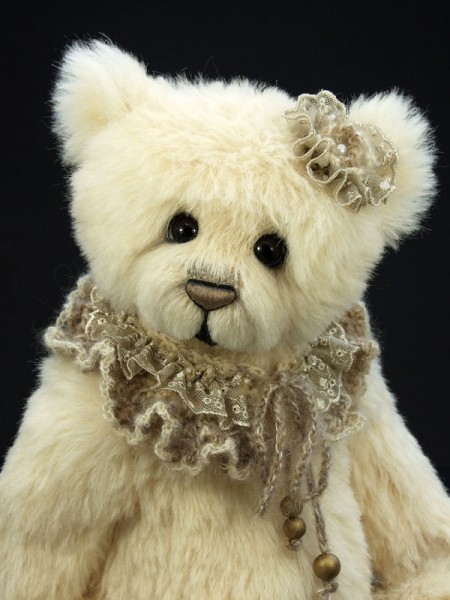 Little Lila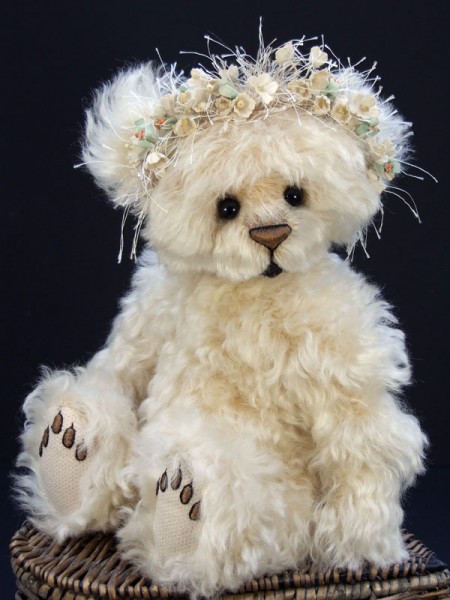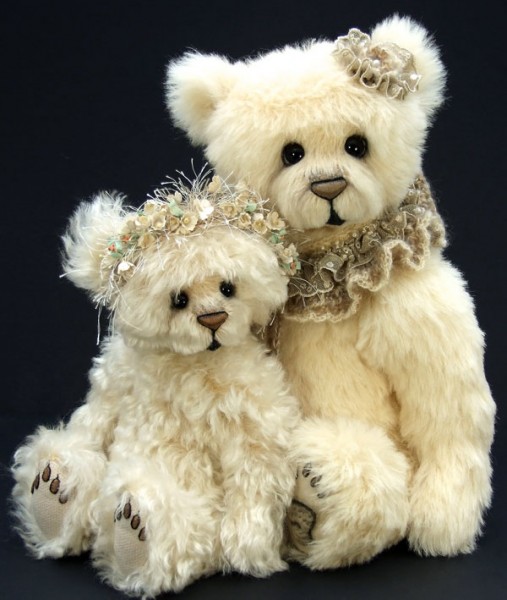 Tiny Tuppence