For this collection I made bears in variety of sizes ranging from approx. 10ins to 17ins which all found new homes.
The larger bears, all boys were created from gorgeous rich toned dense alpaca. While some of the smaller bears, particularly the girls had a blend of both alpaca and beautiful luxurious windswept Schulte mohair, which I think gave them a more delicate feminine look! The exception was Maisie..who was made from the most dense multi toned mohair I have ever used! She's super cute with her little bodice!
Every bear was unique, with their own expression and personality. They all had detailed hand embroidered foot/pawpaws and of course their own special hand worked embellished collar, bodice, or hat to compliment their colouring. I made use of a variety of techniques, for example most of the collars have been felted while others have been created using blended yarns..something I just love to do!
(click images to enlarge)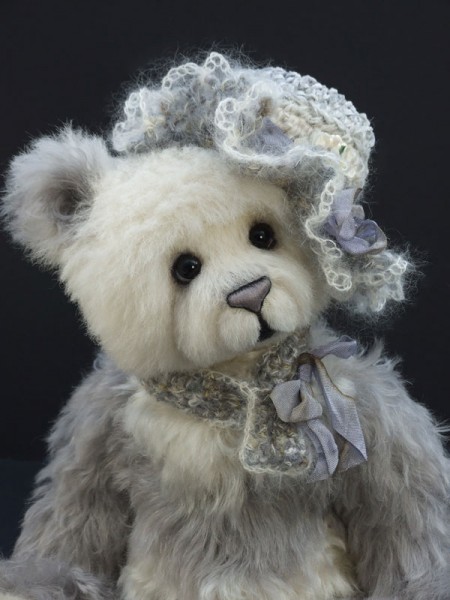 Claris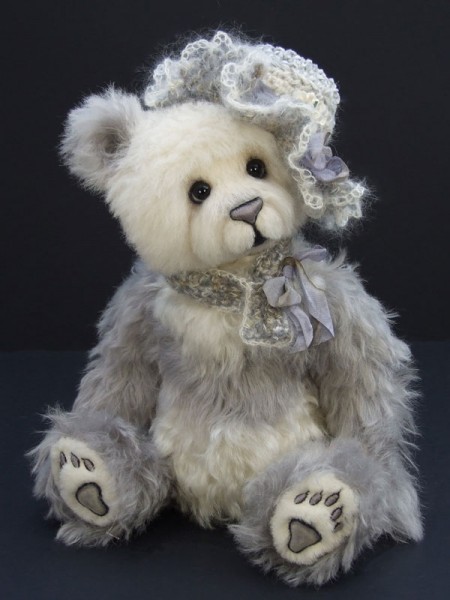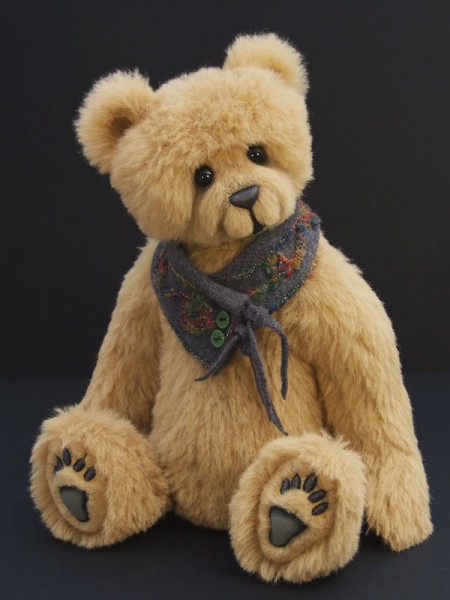 Jolyon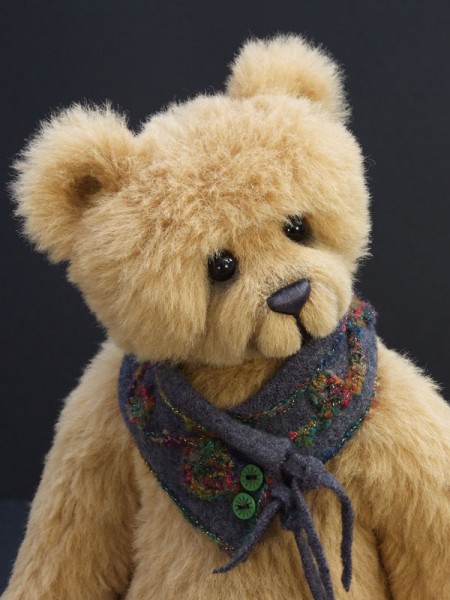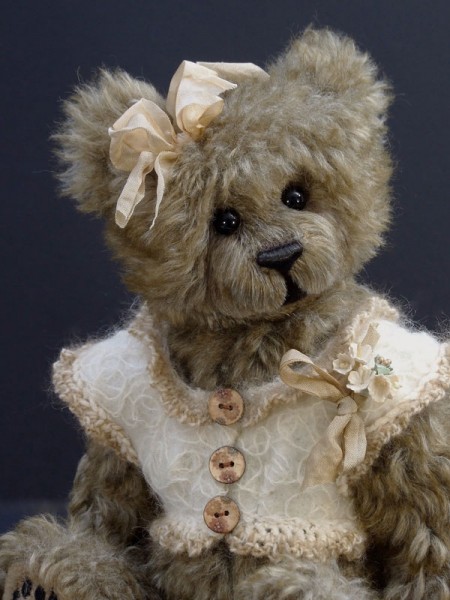 Maisie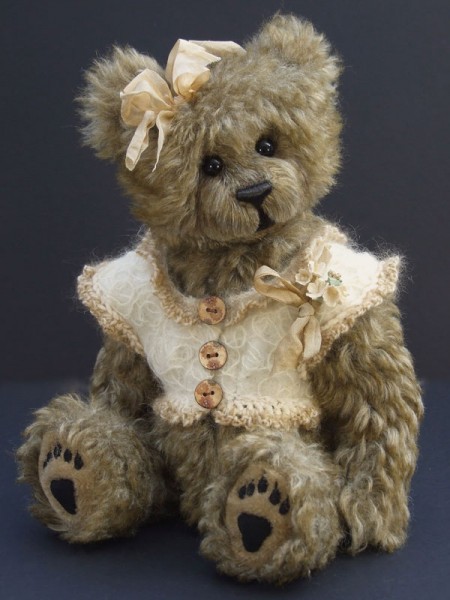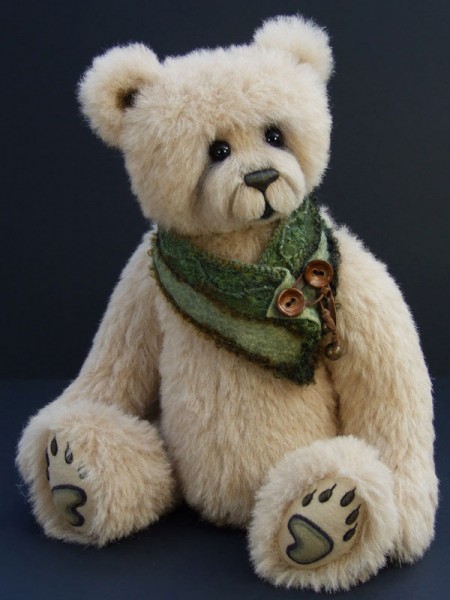 Hudson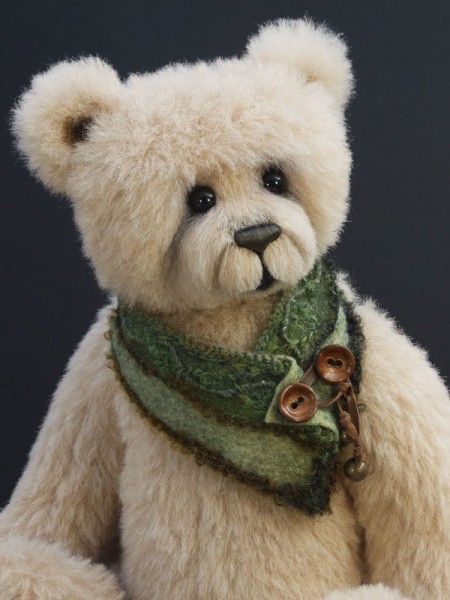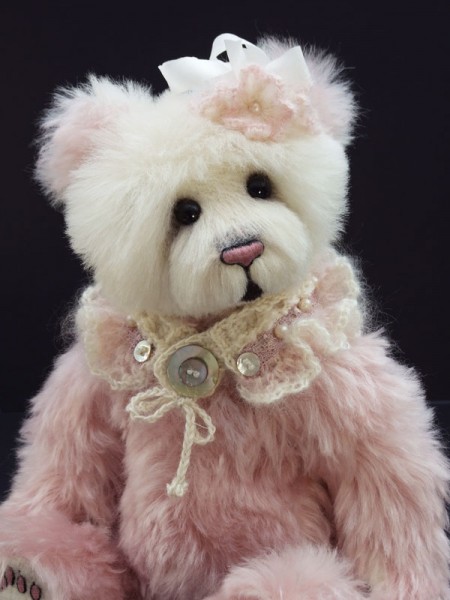 Lily-Rose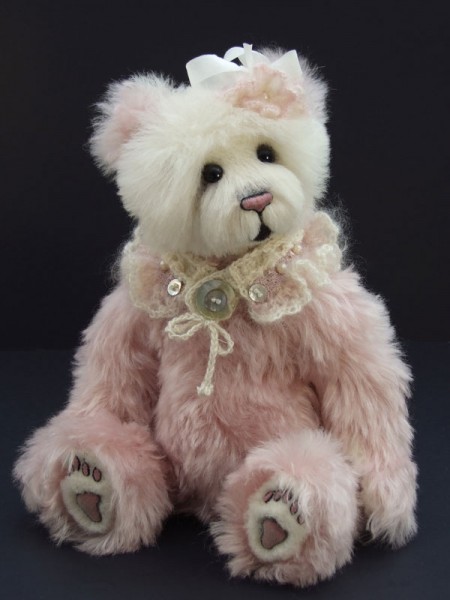 Logie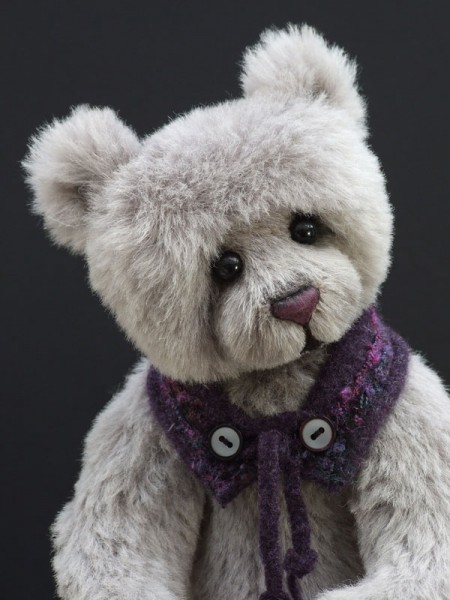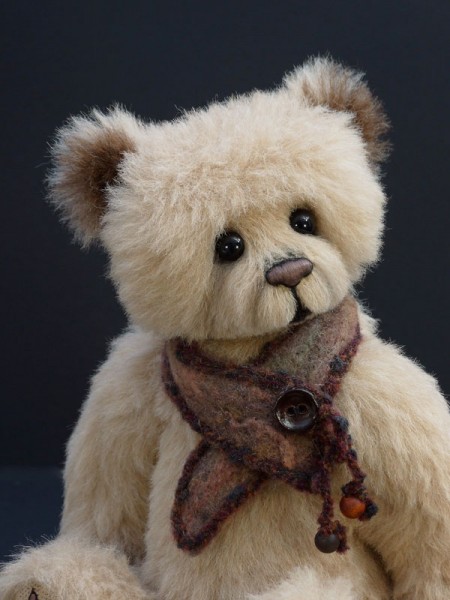 Tristan